How to Factory Reset Windows 10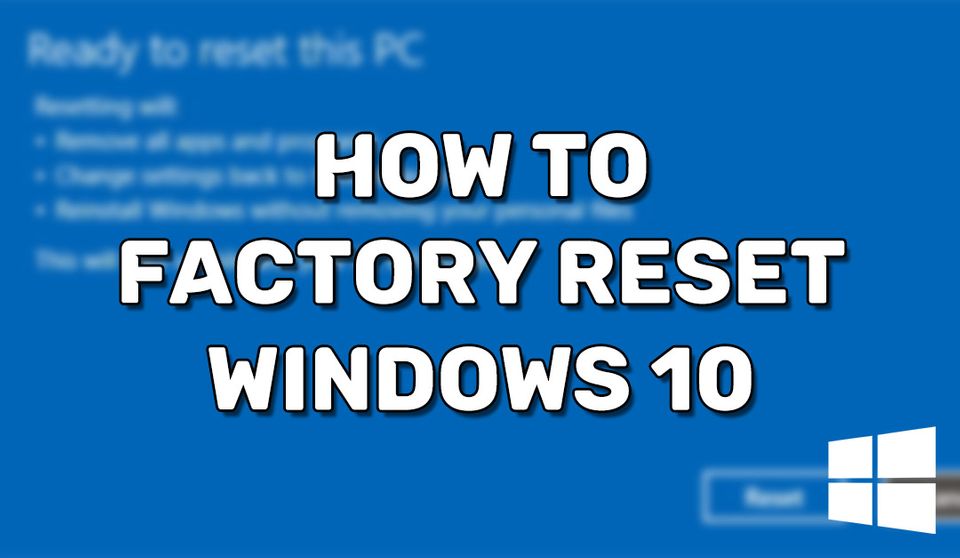 Factory resetting your Windows 10 PC can remedy all sorts of issues. Such as removing all Windows 10 viruses, malware, or bloatware with confidence. Maybe your computer is starting to behave strangely. A factory reset can also help return your computer to fast speeds or free up your storage space. There are many reasons to factory reset your Windows 10 PC. This guide will explain how to factory reset your Windows computer in three easy steps.
Step 1: Open the Start menu
The Start menu is Window's central launching point for computer programs. To access it, click on the Windows logo at the bottom left of your screen. Even more quickly, you can press the Windows key on your keyboard at the bottom left. Opening the Start menu should look like so: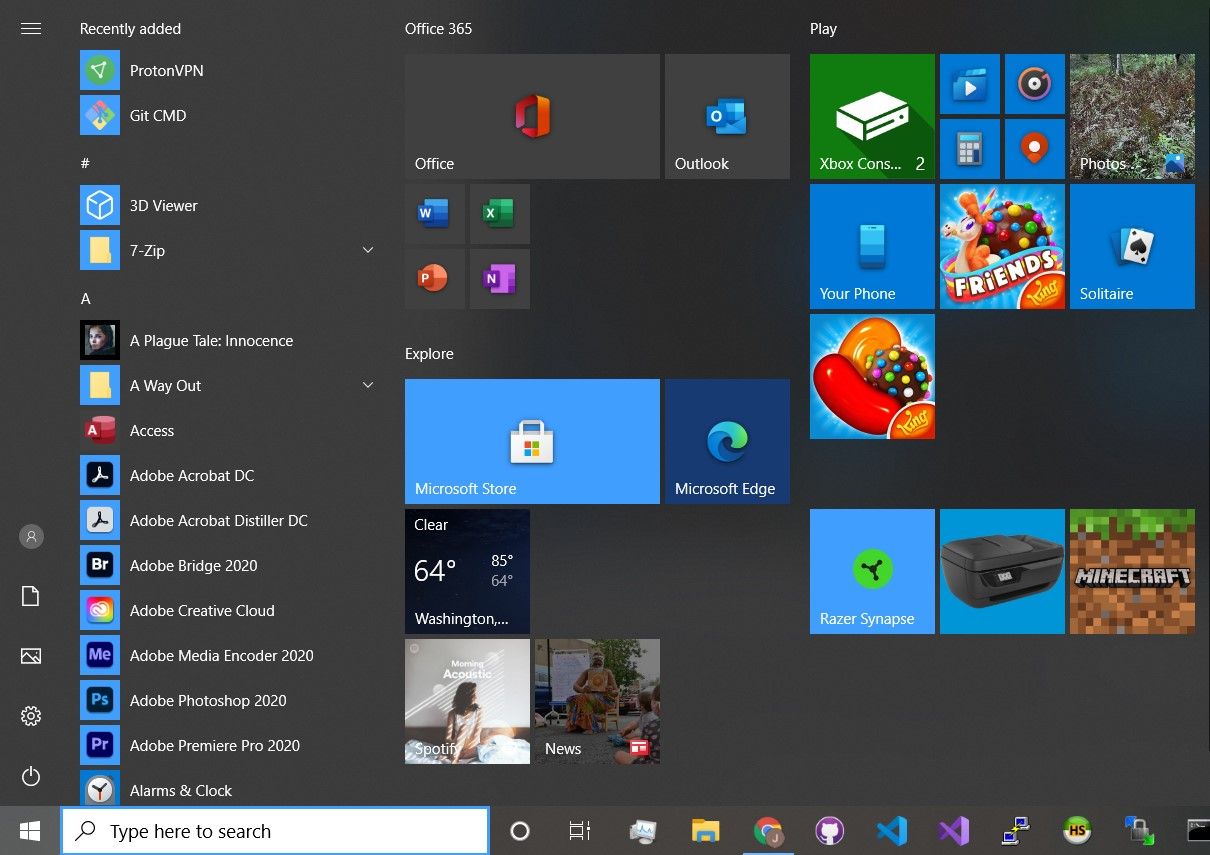 Step 2: Open the Power menu
The Power menu can be opened by clicking the power button found at the bottom left of the Start menu.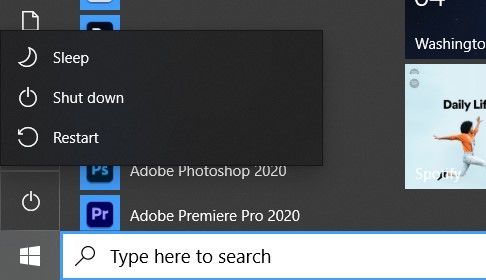 Step 3: Hold the Shift key and click the Restart button
Press and hold the Shift key. While holding the Shift key, click the "Restart" button as found in the Power menu. Do not let go of the Shift key until a menu pops up which covers your entire screen. This is the Windows Recovery Environment (WinRE Environment).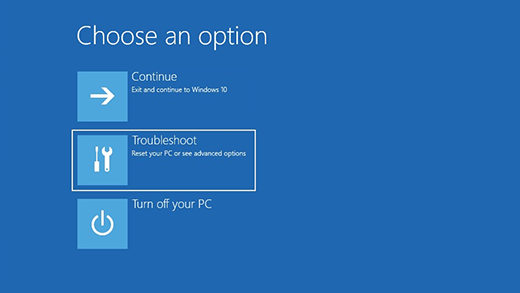 Step 4: Open the Troubleshoot menu
The WinRE Environment which occurred from step 3 should have a button which says, "Troubleshoot". Click on it to open the Troubleshoot menu.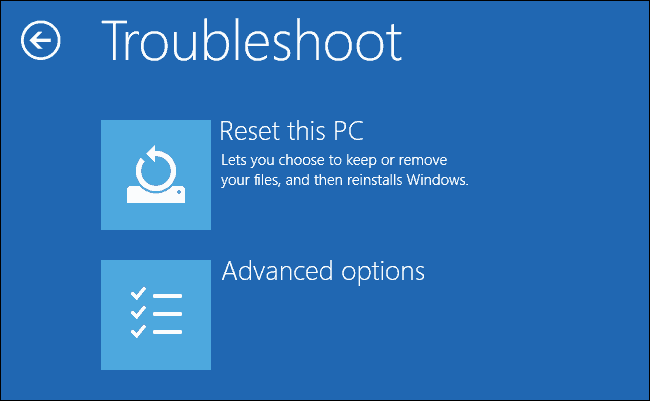 Step 5: Click the "Reset This PC" button
The Troubleshoot menu should have a button that says, "Reset This PC". It has a rollback arrow for an icon. Click on this button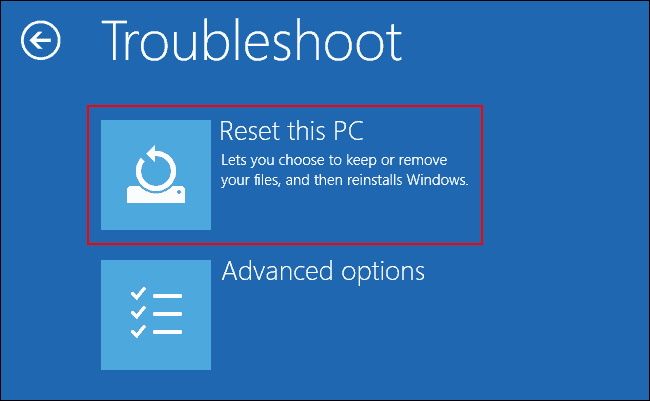 Step 6: Click "Remove Everything"
Clicking the "Reset this PC" will prompt to options to appear. "Keep my files" or "Remove everything". Choose the "Remove everything" option to factory reset your computer. The "Keep my files" option will not be a true factory reset, and so problematic files or configurations may remain. If you need certain files, be sure to back them up onto an external hard drive, cloud storage, or a USB flash drive.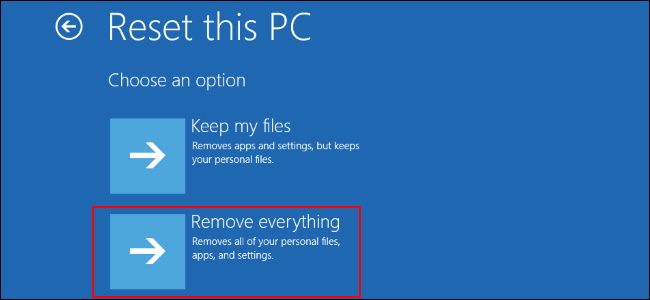 Step 7: Choose Your File Wiping Method
You will be asked if you want to just remove your files or also clean the drive. Choosing the option to clean your drive is the most secure option.

"Just remove my files" will still have data on your storage drive, but space is marked as free to overwrite by your computer.  It will be the fastest option to factory reset your computer. This will still result in a factory reset, but because the files are not truly removed, file recovery software can be used to retrieve old content.
"Remove files and clean the drive" will completely wipe all data from your storage drive. There will be no fragments of old data. The entire storage drive will be overwritten with redundant data. This method is ideal where you do not want your old files to be recoverable, such as when selling your computer. This option takes much more time than the plain "Just remove my files" option.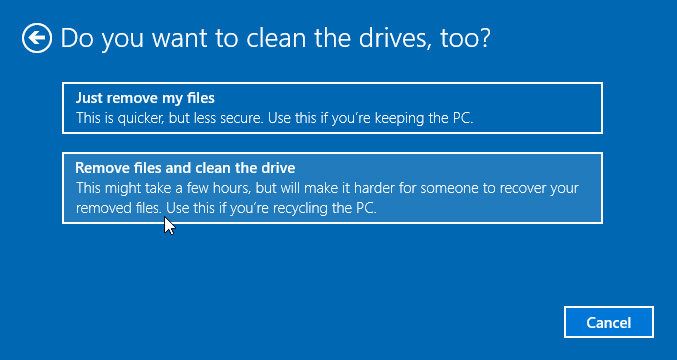 Step 8: Finish!
Warning prompts may occur such as stating the change is irreversible. Click through them such that they let you proceed to the final reset screen.
The final menu should say, "Ready to reset this PC." To confirm the factory reset, click the reset button. It should then start the whole process. Wait for it to finish. Once it has finished, you will be greeted with the Windows 10 setup screen. It will be as if you've bought a new Windows 10 PC. At this point, you know your computer has been factory reset.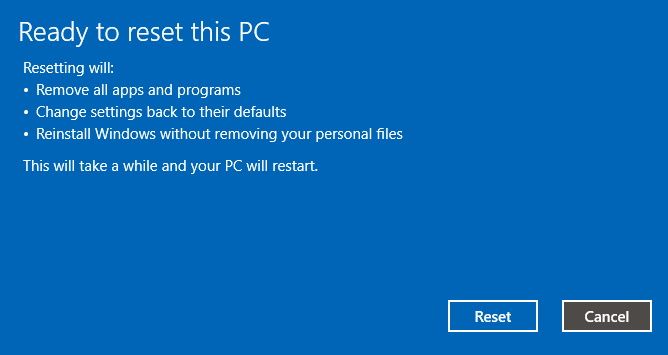 Summary
In a fast 8 steps, you can easily factory reset your Windows 10 computer. This method works for desktops and laptops. Some computer with a custom install of Windows 10 such as the Razer Blade 15 require that you press a tiny factory reset button on the computer.
Since you'll be getting started with a fresh install of Windows 10, do it right by securing your computer!