Top 10 PC Accessories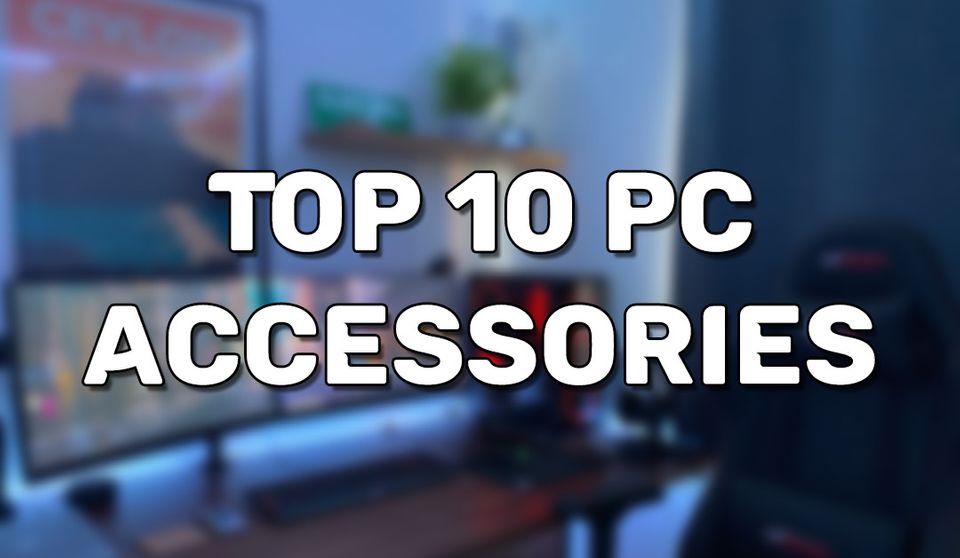 If you spent good money on your PC, you probably want to get the most juice out of it as you can. There's more to PCs than getting high performance parts. You can create a truly custom environment with accessories. Here is a list of accessories I believe all PC enthusiasts should buy, whether it be for laptops or desktops. Including you Mac and Linux users, not just Windows.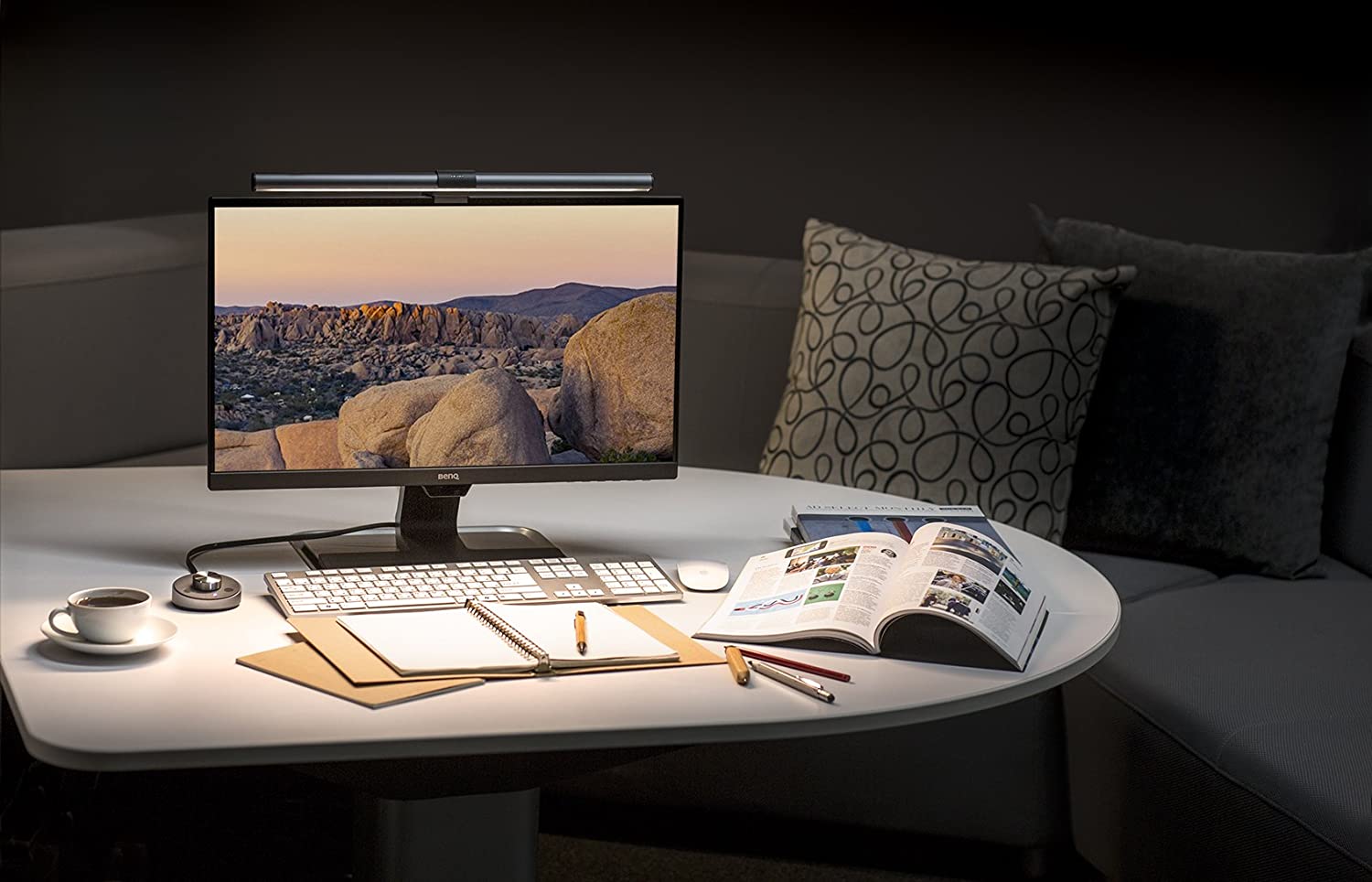 This might not sound the most exciting, but I wanted to put something out there that not everybody thinks of right away. I used to rely on my computer screens for illumination, but now I see they don't even compare to actual lamps. Even with the brightest monitor screen, it only shines out toward the room with little of it hitting the desk. A lamp will shine directly down toward your desk, which illuminates everything important so much better. Unlike most other desk lamps, there is no screen glare with the BenQ ScreenBar Plus.
I've never considered lamps before because I never had space for it. I liked to keep my desk free of obstructions for a cleaner experience. The awesome thing about this space-saving desk lamp is that it takes up little to no space. The actual lamp itself is mounted on top of your computer screen, so it takes up zero desk space. The only thing occupying your desk space is the brightness dial, which is very small and can easily be hidden. The brightness dial looks especially modern, so I don't mind seeing it on my desk.
This specific lamp gives you so much control. You can dial in on brightness; From very dim to bright. You can adjust the light temperature; So that it can have a warm yellow tone for a comforting aesthetic or white lighting for a cooler toned experience. A computer screen emits so much blue light that can ruin your sleep cycle; You can reduce this issue by relying on a warm lamplight instead.
Another benefit of this lamp is that your PC doesn't need to be powered on to work. It is powered by USB, so you can just plug it directly into your computer screen if it has a USB port. Even when the desktop is powered off, some keep the USB ports on the back of the PC(The motherboard ports) active with electricity. You can also plug it into a plain 5v iPhone or Android phone charger.
Being space-saving, featuring zero screen glare, and featuring a warm light tone option for easy sleep make this a wonderful coding light for a software engineer such as myself.
NZXT Puck - Magnetic Headphone Mount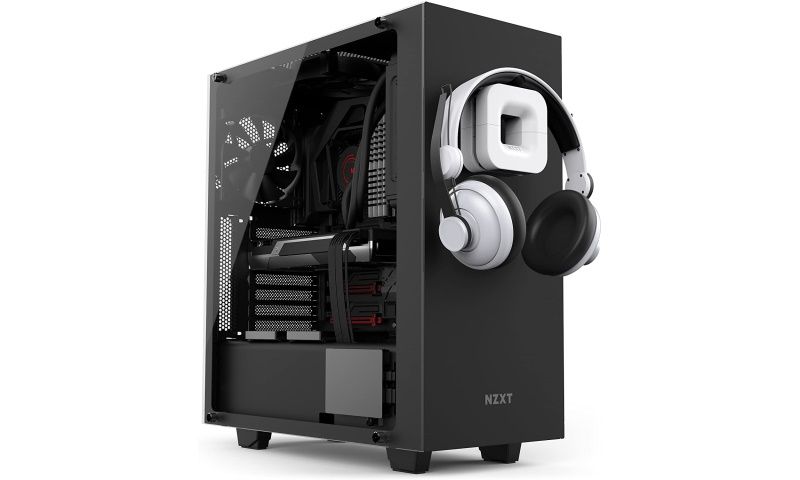 Like I said above, I'm all about having my desk free of clutter. Laying my headphones on the desk looks too messy and takes up too much space. Headphone stands for desks are okay, but they still add clutter. If you have multiple monitors on your desk, a desk headphone stand might block your view of the computer screens. Thankfully, there is a solution.
The NZXT Puck is a small, magnetic headphone mount with cable management functionality. Being magnetic, you can simply place the puck on your metal desktop case or even on your metal desk legs. Place your headphones on the puck and just like that, the headphones are completely out of your way. There are grooves in the mount that you can wrap your cable around. Because of the grooves, the cables from your headphones can be easily hidden or at least cleaned up. The puck is made of very grippy rubber, so when placed correctly, you can expect reasonably weighted headphones to stay in place.

The number of people being at home and speaking over video calls is rapidly growing, like for online school or business calls. If you've been in a video call using a basic webcam, you've probably seen how garbage they can be. Dim the lights just a little bit and you're streaming low-quality, pixeled video at seemingly 240p. Even an expensive $250 webcam can get bad video quality very easily. If you want to get real video quality, you need to use a real camera.
If you already have a DSLR camera with clean HDMI output functionality at home, you should consider getting the Elgato Cam Link. It is basically a camera adapter for your PC. When you plug your DSLR camera into this adapter, it makes the computer think that your camera is a webcam like any other. This means that you could use your camera for pretty much any kind of video call application. Skype, Discord, Google Duo, Zoom, etc. Going this route is especially ideal when high-quality face video is important like in Twitch or YouTube Gaming streams.
Using your DSLR camera is great because it is designed to be used in tough situations. Assuming you bought a good camera, you can expect acceptable video quality in poor light conditions and stream at a crispy 1080p or even 4k HD quality.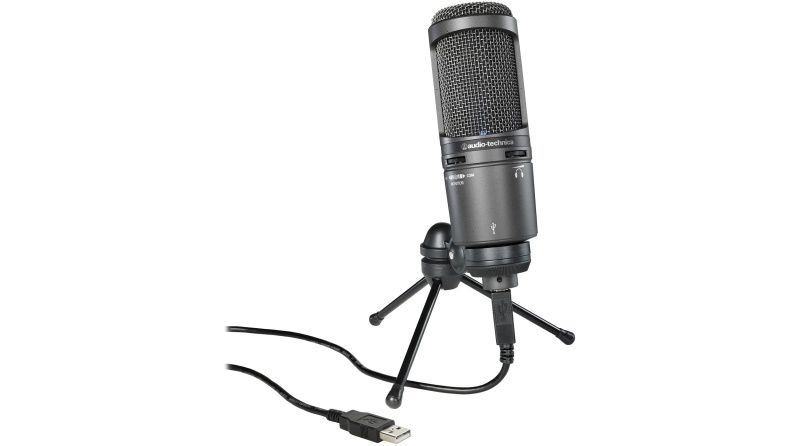 Your audio is just as important as your video quality. You could have the most amazing lighting, 4k, sharp video, but it could be easily ruined by the built-in microphone of a webcam. Built-in microphones for devices are typically included just for convenience or as a backup microphone. Built-in microphones are not intended for actual professional or studio-like use. It is usually assumed that you will buy an external high-quality microphone if audio is important. Usually, you'll want a bigger microphone to better capture audio; Obviously, there are physical limitations for built-in microphones in a laptop or webcam.
So what should you buy? I can easily suggest the Audio-Technica AT2020USB+. It is used by a vast majority of YouTubers and Podcasters. This is the perfect fit if you need a high microphone while sitting at your desk. Being USB, you can be confident that audio is recorded at a high bit rate with little compression and loss. Another perk of being a USB microphone is that it is incredibly versatile. You can switch between your laptop or desktop with ease. It is built well and has survived several (reasonable) impacts and drops from me. The audio quality is absolutely phenomenal when used correctly. Just be sure to keep your mouth close to the mic and speak clearly.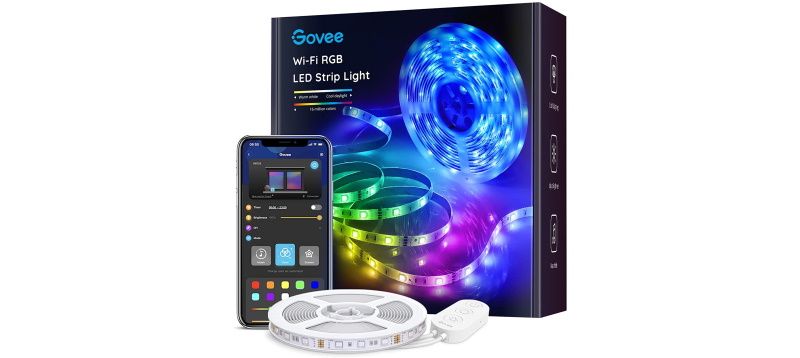 RGB light strips add a special kind of spice to almost any location. To spice up your desk space, you can desk this onto the backside of your desk. You can then turn it on and choose whatever color you want. This will create a glowing spread behind your desk to add a more personalized look. Turn the room lights off and play your music and games with this chill experience. Of course, behind a desk is not your only option. It has an adhesive backing, so really you can put it anywhere that it sticks and has a power outlet in reach. The edges of the ceiling, behind a TV, or under the couch are great some more options to consider.
The RGB strip by Govee can connect to your Wi-Fi so you can control it from an app. Being a smart strip, you can control it from Alexa or a Google Home device; Like turning it on, off, or changing the color.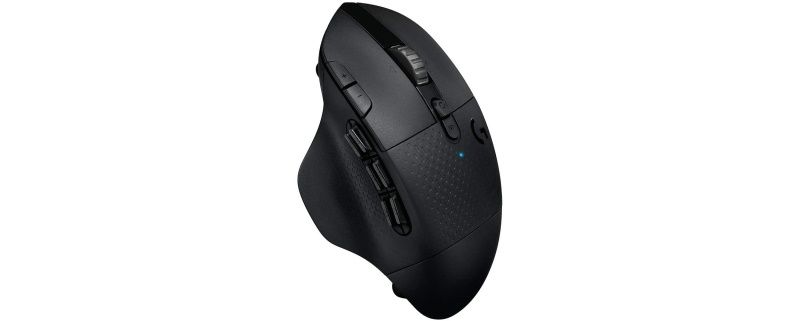 Competitive gamers need their components to be as fast as possible. Although commonly overlooked, the mouse is no exception. For a long time, wired mice have been the go-to for competitive gaming because cable offers the lowest latency. Bluetooth mice simply were not desirably because of their relatively high latency. Now, companies such as Logitech have developed tech to make super low latency wireless communication. What Logitech calls, "Lightspeed" to achieve latency as low as 1ms. One. Millisecond. The Logitech G604 Lightspeed uses this technology for the lowest latency response. If you're into competitive gaming such as Apex Legends, CS:GO, Modern Warfare, or Fortnite, this could be a game-changer. Now, you can have one less annoying cable to clutter your desk as still play competitively with a low latency mouse.
Logitech offers many other mice with their Lightspeed technology. I chose the G604 specifically because of all the extra buttons it offers. It has an extra 6 buttons on the side which are reachable by the thumb. Each button is customizable with their app. I like to bind each button to a certain action in-game, such as one for a small heal, another for a big heal, and another for opening a menu. This way I won't need to lift my left hand when I'm busy moving. The extra buttons have plenty of use outside of gaming. As a software engineer, I like to bind buttons to certain actions such as copy, paste, undo, and redo. Or in Adobe Premiere Pro to create a cut.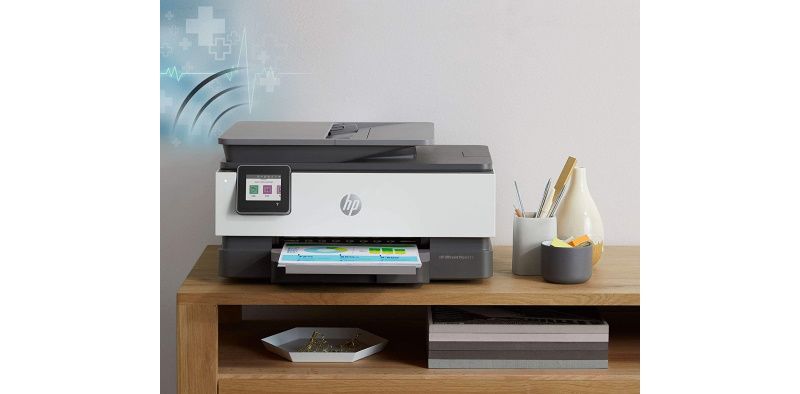 A printer is a home office essential. You don't need a crazy $500 printer to get basic jobs done. For under $200, you can still get a high-quality, full-featured, all-in-one printer. The HP OfficeJet Pro 8025 features a scanner, feeder, copier, and wireless printing. You can print from a phone or even scan a document to a phone using the Smart HP app found on iOS, Android, and Windows. Being a relatively cheap printer, it still gives your home office that modern look. Even the paper storage is hidden inside of the printer so it's safe from collecting dust or getting damaged by children or pets.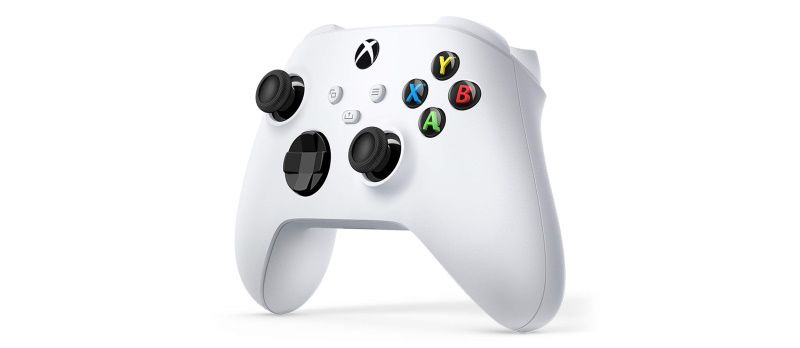 Play some games in your free time. It's an easy way to relieve stress and kill free time during breaks. Even if you're primarily a keyboard mouse player, a gamepad can still prove beneficial. The thumb-sticks of a controller for example are superior in driving-focused games such as Rocket League and Grand Theft Auto.
Xbox has designed what I can easily say is the best controller for most people. It is comfortable, modern, well built, and convenient. You aren't limited to using it on an Xbox. The Xbox Core controller will work with many games on Windows 10, Google Stadia, Ubisoft+, Amazon Luna, and mobile phones such as the Samsung Galaxy Note 20 Ultra.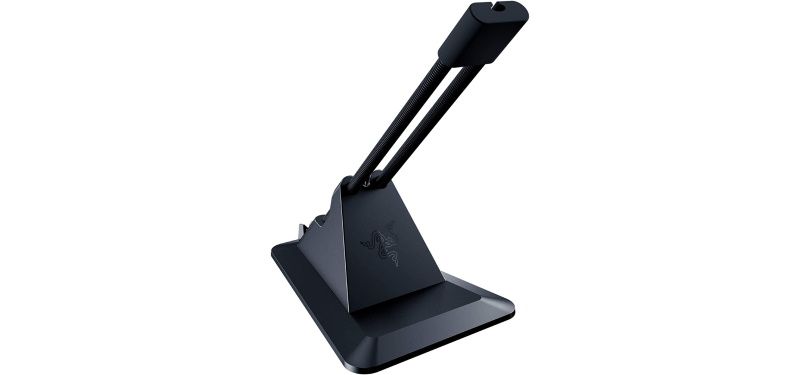 If wireless mice like Logitech's lightspeed technology mice didn't attract you, there's still something else I got for you. A wired mouse bungee. These will practically make your mouse feel wireless by removing the tug and drag of cables. When set up correctly, this lifts the cable just enough so it isn't touching the mousepad at all. It leaves no possibility for dragging to occur.
I prefer the Razer Mouse Bungee V2 because it holds the expectations of a good bungee. Being Razer and not some off-brand, you can expect it to be of good quality; Vouched by the almost perfect 5-star ratings. It is weighted so it will be difficult to tip over from over tugging. It had rubber feet to prevent slipping. It doesn't take up too much desk space and it looks beautiful.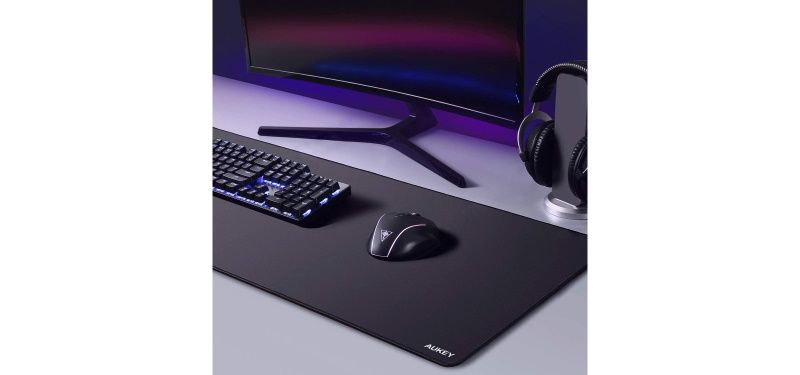 Most pro-gamers in competitive FPS shooters play with a low mouse sensitivity and low DPI for a reason. With a slower mouse speed, you can make your aim much more precise. However, slow mouse speed with increased precision means you'll need more space to move your hand. If you find yourself sliding off your mousepad too much, then your mousepad is too small. It is a hack solution to lift your mouse and reset its position. You should only be lifting your hand if you're holding the stretched position for too long or if you're sliding too far out for your comfort. The real solution is to pick up a larger mousepad.
This extra wide and tall mousepad has served well in gaming sessions. It's so wide that you can put your large keyboard on top and still have plenty of space for your mouse. It has a non-slip base for when you tug on it. Its spill-resistant material makes reactive cleaning a breeze.
Besides functionality, I think the mousepads are wide enough for a keyboard to look better than the small ones.